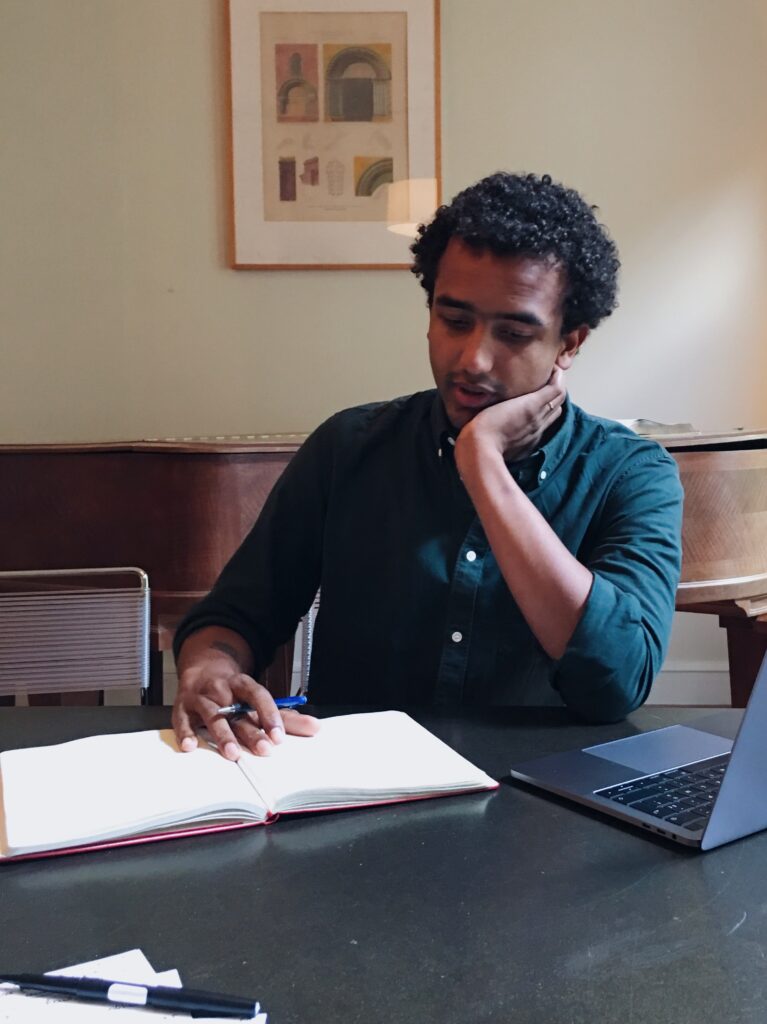 Hi/Bonjour, my name is Mansour (pronounced man-soor).
He / Him. Born 1986.
I am a teacher and fashion designer based in Belgium.
My practice is centered around the concept of « masculinity »; its attributes and performances. I tend to -over-analyse and dissect what, as a society, we define as « masculine» and provide alternative through clothings and representations.
After working fo multiple projects for others I have decided to design a full collection of silly little outfits for myself. How deliciously selfish!
Interested? I document every step of the process, so you can follow along.
This journal is also an excuse to interact with people I like from afar, otherwise the introvert that I am might never talk to people I admire through a portraits series: a -still to be published- collection of in depth interview with people that I enjoy. A great excuse to create a network of like-minded people.
If you would like to collaborate, please find my media kit
Some posts on this blog are in association with partners, I will make it expressly clear if this is the case. I only partner with brands that I use and trust and will never recommend a brand or product that I haven't got 100% faith in. If you would like to discuss advertising opportunities, please get in touch by email.
Original content and images © Mansour Badjoko.
Unauthorized use and/or duplication of this material without express and written permission from this site's author and/or owner is strictly prohibited. Excerpts and links may be used, provided that full and clear credit is given with appropriate and specific direction to the original content.